I was able to get a personal best time thanks to Erin's training program, expertise and continued support and enthusiasm! Her training plan was flexible and it was able to accommodate my busy schedule. She was always there when I needed her for support and questions. I was very impressed with her knowledge of the body, health and overall running strategies.
Erin's optimistic and understanding manner helped me through the ups and downs of the training cycle. Due to her support mentally and physically, I have come out faster than I ever was!
-Julia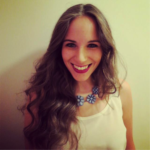 Erin's passion for running is contagious. She worked with me to come up with a training plan that fit into my life. She gave me goals to achieve and encouraged me along the way. When I encountered challenges with a minor injury, she helped make sure I was being smart about my recovery. She not only helped with my physical training, but also with my mental attitude about my running. Thanks to her, I now see how much fun a good training program can be. You should make her your coach NOW!!
-Gina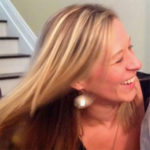 Erin is the ideal coach for beginners and for seasoned runners. Erin coached me through my third half marathon. I thought I knew alot about running/training for a half, but then she taught me a whole bunch more. She made the hard work and training be enjoyable, fun & rewarding. Erin is an expert and knows what she's talking about. She is reliable and trustworthy.
What I loved about this coaching relationship compared to others I have been in, is the weekly check-in. Erin expected me to summarize how each week went, which kept me accountable. Weekly check-ins gave me the opportunity to ask any questions or concerns. Erin listened to what I told her and, if my body was sore or tired, she would modify workouts appropriately. That being said, she would always push me outside of my comfort zone. Not too far… just enough! I loved working with Erin – and I hope to continue working with her as I train for my first full marathon.
-Agnes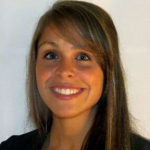 Coming off of a dreadful ankle injury while having the goal to complete my first half, my plan was to train myself as I always have. I was Googling training plans and mapping out the next few months in hopes I'd be able to do it, be able to run 21.1km by May.
The opportunity arose to join an all-women's training team and I was extremely hesitant. The commitment seemed daunting and I felt like my skill level wasn't up to par with the other members. This was the moment Erin's encouragement and support started. She assured me that I could do it, that she would tailor the training to my needs and skill level and that missing a practice wasn't the end of the world because 'life happens'.
I joined the team and the journey was nothing but enjoyable. Was it easy? Not even a little bit. Did I ever feel like quitting? Absolutely. Was it worth it? Completely. Every early morning, every VO2 Max sprint, every Citadel hill climb, and every laugh; Worth it. Erin provided the technical tips, training plans and physical support needed to take my fitness to a whole new level that I didn't know I had in me. Her directions were easy to follow, clear and more often than not had supporting documents for clarification and further information. Beyond these essential training pieces, Erin provided me the emotional support and mental guidance; an important aspect that I've discounted in the past. She was always available to talk, was honest, comforting and kind. She pushed and challenged me but always reminded me that I could do it, I've already made it so far and that I'm in control of my own fitness.
The result? A very successful and enjoyable first half marathon, hitting my goal right on target; That's a feeling I'll never forget. Needless to say, this training cycle and Erin's ongoing guidance has inspired me in many ways. I believe that this is the start of a long and exciting road-racing career.
-Morgan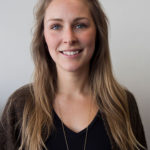 Learn more about individual online coaching.