Do You Need a Coach in your Corner?
July 26, 2017
By: Janet Hoyt-D'Eon 
What's Your Goal for 2017?   Is completing in your first 5K in your plans?
Maybe you want to run your first 5 k.  Set a new PB (personal best) time. Try a new race distance.  Return to running after a long hiatus.  Or just have a more active healthy lifestyle.
Sole Sisters 2017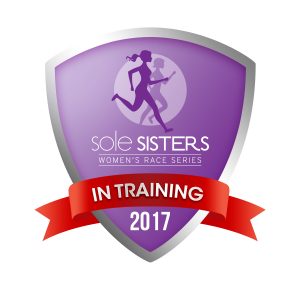 Earlier this year I shared my personal journey to the start line of the Sole Sisters June 5K event. The word was out this was a welcoming, supportive and empowering event for women of all ages and abilities. I thought what a great place to return to the starting line!  A herniated disk forced me to put the brakes on my running, but I tweaked my goal and used the event to motivate myself to get walking and restore my mobility and health.
When I started back walking I approached my program like I had my coach talking in my ear.  My walking regime consisted of 5 day week program with a gradual build up, strengthening exercises, cross training in the pool and encouraging myself to not despair on the days that didn't go so well.  I was determined I was going to get to 5k starting line knowing that I could complete the distance.
Coach in My Corner
 As an athlete, I learned that when I had a coach in my corner, I performed better.  Not only did my coach provide me with a training plan and workouts but also he gave me support and encouragement to help me reach my goals and beyond.
I discovered having a coach:
Creates accountability. Having a coach who devotes their time and commitment makes me want to step up my game and give it my best effort.
Encourages you to stretch your goals further than you would on your own.
Provides mental support and teaches resilience. Picks you up when you are discouraged and encourages you to be resilient when you don't get the results.
Personalizes a program for you. A coach can tailor and tweaks your program to fit you. Not all runners can log the same mileage or do the same workouts. When it comes to training there is no one size fits all.
Teaches you the building blocks for a solid training program to help you achieve your goals
Our Training Programs are Designed with You in Mind
One of the things I love about being a coach is getting to know my runners and being able to share what I have learned from my mentors.  Our programs are designed with you in mind. We look at your goals, fitness, work and family commitments, vacation and we incorporate all of it into your plan. Training programs are a work in progress and adjusted for unexpected things that come up, including injuries.
Online Coaching
 At Love Training More our coaching is offered online.  Although some runners are more familiar with face-to-face or in-person coaching, online coaching offers some unique advantages.
We are a coaching team of three women who believe every runner can benefit from a coach and an individualized plan and guidance. We have a range of experience and background.  Our head coach Erin and coach Linda specialize in half and full marathons.  My background is in track and shorter road racing distances of 5km and 10km.  I also have a huge passion for working with beginner runners.
We have a wide range of athletes and we welcome everyone from absolute beginners who are starting with a walk: run program, all the way up to Boston Marathon Qualifiers.     Our online coaching service also allows us to work with runners across the country.
Here are some quotes that my athletes shared when asked to weigh in their online coaching experience:
Cherie

"Having an online coaching and training program made it easy to check in and stay connected.  No extra meetings or sessions to attend.  I read my weekly emails and set my time to run each day.

 As a beginner runner and busy working mom, the flexible way I could interact with Janet was really helpful for me.  I had a challenging year professionally and personally.  The weeks when I was not able to reach my running goals she encouraged and helped me set new and realistic goals.

 I felt supported and cared for.  Her optimism helped me to reset and find new ways forward.  I ran the 5k and plan to continue running."                           

Cherie

 

Amanda

"I had the most wonderful experience training for the Bluenose this year with my coach Janet and Love Training More.  I hadn't run a half marathon in a few years and I wanted to give it my best effort but was looking for some help with training. 

 My coach developed a personal plan that was flexible with my life as a working mom, she checked in with me regularly and gave me feedback every week. 

 I enjoyed the training experience so much and when race day finally arrived I had a great time enjoying this beautiful city I call home and I even achieved a PB!"

Amanda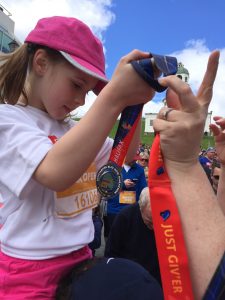 Need a Coach in Your Corner?
So whether you are a new runner challenging yourself to run your first 5km, a seasoned runner chasing a new half marathon PB or someone who needs some support to regain a healthy active lifestyle, having a coach can make a difference.
If you would like to find out more about the program we can design for you to help you fit training into your life, meet your goals and help you love training more, you can learn more about us at: lovetrainingmore.com.  If making a debut at the October 1 Sole Sisters Race Event is what you would like to do, we would especially like to help you with 25% off Janet's Coaching Services with the coupon code: TUTU.
What is your goal for 2017? Are you there yet?  Let us know in our comments!